Some interesting questions about CBD / Cannabidiol

Answers to frequently asked questions about CBD/Cannabidiol
If you're here, you probably have plenty of questions about CBD. We've prepared a top 10 of the most common questions we get asked to help you understand the world of legal cannabis and help you make your CBD purchase with confidence. If any of your questions remain unanswered after reading this article, dont hesitate to let us know!
What is CBD/Cannabidiol?
First things first: CBD, which is short for "cannabidiol", is one of the many molecules found in the hemp plant. The most famous of these molecules is "tetrahydrocannabinol", better known as THC.
To understand how CBD interacts with our body, we need to know that we have two types of receptors in our body: CB1 and CB2. They are located in our brain, in our organs, in our immune system, in short, in all of our bodies. When you take CBD, the molecules will attach to these receptors, which will allow your body to feel the effects of the cannabidiol.
What are the virtues of CBD/Cannabidiol?
Following the increase in sales of CBD, much clinical and preclinical research is being conducted on cannabidiol and the results are impressive. Its anti-epileptic effect is believed to help people with epilepsy. Its anxiolytic properties are said to calm anxiety attacks and anxiety.
Several studies have also shown anti-inflammatory and immunomodulatory effects, which relieve pain. Its antipsychotic properties are said to help with mood disorders.
Additionally, CBD is used to counter the side effects of drugs, such as nausea and vomiting.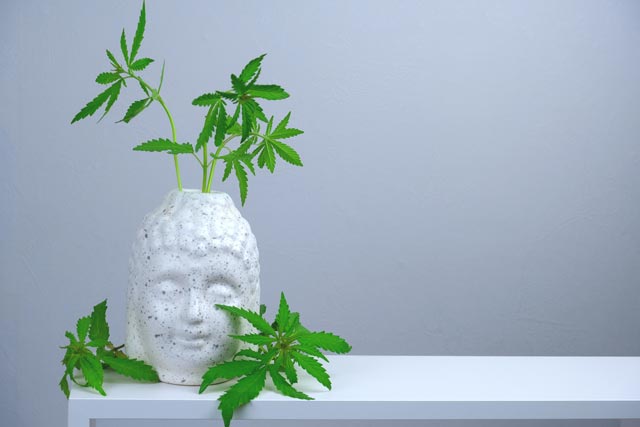 What is the difference between CBD and THC?
THC is a psychoactive molecule, unlike CBD which acts more on the body. That is, if you consume THC, your brain will work differently and you will be out of phase or "stoned". Whereas if you take CBD, you will simply be relaxed, soothed, while remaining in control of your brain.
It is also interesting to know that CBD is known to moderate the effects of THC, thus limiting the "high" effect. It is for this reason that many people mix their THC cannabis with CBD in order to better manage the "high" and to avoid putting too much tobacco in their joint.

What are the effects of cannabidiol on our body?
CBD doesn't make you high, but it does have strong relaxing effects and can soothe some pain. Indeed, many people take CBD: either to sleep, to calm their anxieties or during illnesses causing pain that are difficult to alleviate. Legal cannabis relaxes the muscles, without affecting your brain.

Are there any risks of addiction while taking CBD?
Even though THC is considered a narcotic, its level of presence in legal cannabis is far too low for you to become addicted to it. CBD, used mainly for its therapeutic virtues, does not create dependence.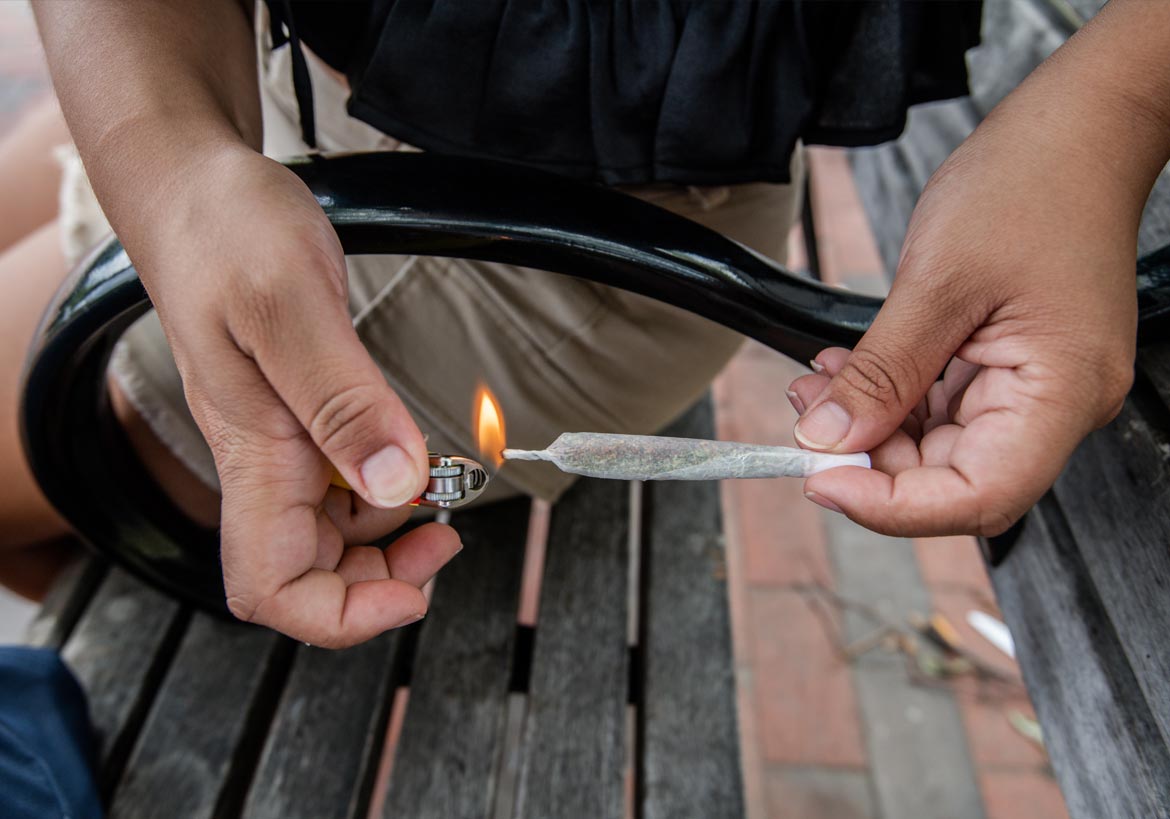 In what form can you find CBD?
When you think of CBD, the first form of use that comes to your mind is probably smoking. There are plenty of alternatives out there though, so I'm going to show you a few CBD products that you might be interested in. There is something for every taste!
First of all, the flower itself. As you probably know, you can smoke CBD, but not only that. You can, for example, infuse it to make an herbal tea. There are also CBD creams, CBD oils to ingest, and others to apply to the skin. You can also find CBD in the form of e-liquid for your vape. Lots of other products contain cannabidiol sativa, including cosmetics or even drinks and foods that you can find at various CBD shops in Switzerland!

What about the law regarding CBD?
The law changes from country to country. In Switzerland, the maximum THC level allowed in legal cannabis is 1%, which is quite a high percentage compared to the laws of other countries. This relatively high limit allows us to produce hemp with a high CBD content, so Switzerland is where you will find the best CBD! In France, the percentage of THC must be below 0.2%. On average, European countries have a limit of 0.3% allowed THC. In itself, therefore, it is mainly THC that is regulated by law and not CBD.
Can you test positive for THC with CBD?
If you use cremes or drink a CBD tea, or other non-smokable products, you will not test positive on a saliva test; So you don't have to worry about that. On the other hand, if you smoke a lot of CBD flowers, you are likely to test positive for THC, even if they are low. So I advise you not to get behind the wheel after smoking. At least you can enjoy it without having the stress of getting checked out.



Where can you find CBD?
There are quite a few CBD stores and shops online. In fact, you can find excellent Swiss flowers on our website, www.b-chill.ch. You will also find CBD oils, creams and lots of smoking accessories there! We also have a shop in Sierre, where you can come and say hello, discover all our different CBD varieties and have a good chill time!
Do you like our blog posts? So don't hesitate to show them to your friends and if you want to read more, just click on the links below:
- The benefits of using CBD while exercising and doing sport
- Which CBD Oil should I choose?
- The entourage effect of cannabis: myth or scientific fact?
- Does CBD help with hay fever and allergies?
- B-Chill opens its new Swiss CBD shop!