The purpose of this article is only informative. We are not qualified to give medical advice and we do not claim in any case that our CBD products have beneficial effects on health.
Cannabidiol, also known as CBD, is the second most common and studied cannabinoid in the cannabis plant. It belongs to the family of phytocannabinoids. It is found in three drugs: Sativex, Epidiolex and Cannador. CBD was isolated by Adams and his colleagues for the first time in 1940. In 1963 its stereochemistry and especially its structure were classified by Mechoulam and Shvo.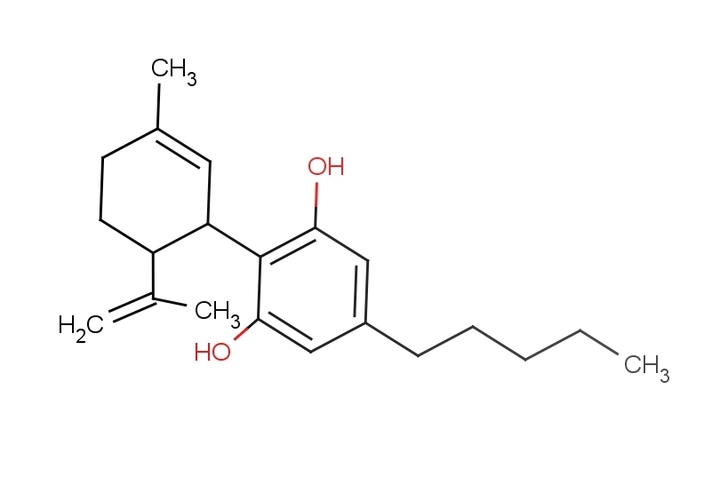 The effects of CBD
Indica hemp varieties (Indian cannabis) contain more cannabidiol than those of Sativa (cultivated cannabis). Cannabidiol is not considered a true psychoactive drug. It presents no dominant (psychic) ​​side effects.
For the time being, studies on the various effects of CBD and other cannabinoids are still ongoing. As a result, there are still many things to learn about the multiple effects of cannabinoids.
According to some studies, CBD influences CB1 and CB2 receptors. The cannabinoids present in our body (endogenous cannabinoid) animate the receptors of the endogenous cannabinoid system. They probably influence multiple physiological mechanisms. 
To date, the different medical effects of cannabidiol have not been studied enough. Several likely therapeutic effects are still debated: antipsychotics, antiemetics, anti-inflammatories, antioxidants, anticonvulsants and anxiolytics.
In order to achieve a greater exhilarating effect, hemp growers have for many years maintained the lowest CBD level. That's why a lot of cannabis has a CBD content below one percent. The feeling that CBD provides is rather associated with relaxation and a reassuring and pleasant psychic feeling. In Switzerland, cannabidiol is 100% legal and is not regulated.
For more information, you can consult the following site : 
Traveling in little known land (Le Nouvelliste) (Le Nouvelliste)
Source : www.hanf-magazin.com