The benefits of using CBD while exercising and doing sport
For a few years now, it has been observed that CBD has had a fairly significant popularity. Indeed, the latter intervenes in many areas of everyday life and improves the daily lives of many people. Athletes are also among those with the potential to greatly improve their athletic performance through the use of cannabidiol. If you want to find out how much CBD can do for your athletic performance, find out now through our article. 

Is CBD legal in sport competition ?
As in many industries, the issue of cannabis legalization was fairly discussed and decisions were often taken in stages. The field of sport has not been spared by this as it has only been since 2018 that it is now possible to consume CBD before a competition. However, there is an important condition to be observed, THC must not be present in the chosen CBD. This is why it is important to consume Broad Spectrum CBD oils, that is, without any trace of THC, so as not to test positive on doping tests.
This question of legality remains open for many athletes and yet the first international competition where CBD was authorized was the 2018 FIFA World Cup.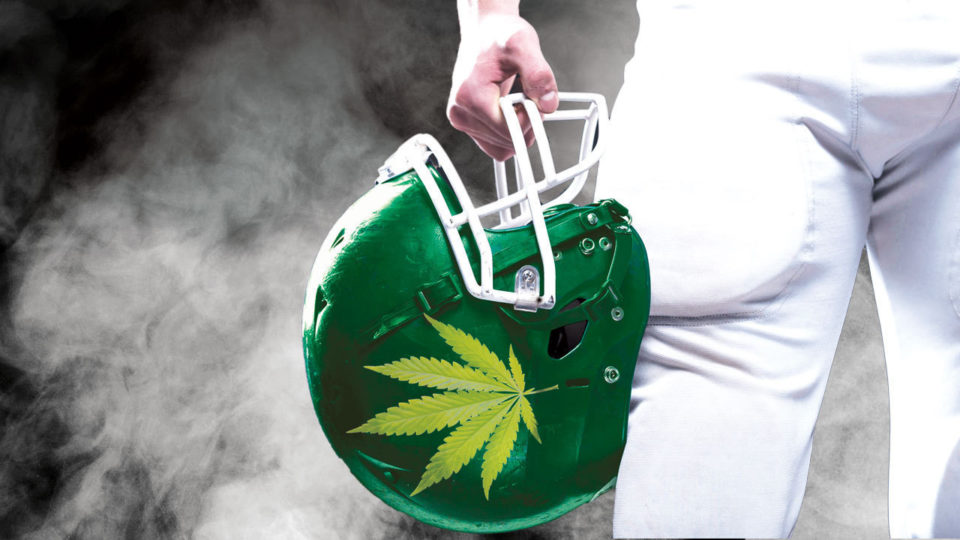 Some examples of the benefits of CBD in sport and exercising : 
 

CBD is good for your mind and mental health 
First things first: CBD, which is short for "cannabidiol", is one of the many molecules found in the hemp plant. The most famous of these molecules is "tetrahydrocannabinol", better known as THC.
To understand how CBD interacts with our body, we need to know that we have two types of receptors in our body: CB1 and CB2. They are located in our brain, in our organs, in our immune system, in short, in all of our bodies. When you take CBD, the molecules will attach to these receptors, which will allow your body to feel the effects of the cannabidiol.

CBD also helps manage your stress
It is not uncommon that as a sizeable sporting deadline approaches, stress can hamper an athlete's performance. In this case, consuming CBD is useful and will then limit or even completely stop stress and its harmful effects. It will then be possible to focus only on your goal of victory.
CBD gives you energy for your training or before a sport competition 
The link is still rather vague for science, but it has been found in many people that CBD can increase body energy. This is valid whether it is an athlete or a person only wishing to relieve his joint pain. Although this may seem quite contradictory to the fact that CBD greatly relaxes the person, recent studies show that it is effective in providing energy. This is also advantageous because this energy boost is transmitted without dependence, unlike caffeine or theine for example.
Why should I take CBD after sport ?
After a competition or intensive training, it is often time to move on to the muscle and mental recovery phase. Let's find out now what are the benefits of hemp for athletic people.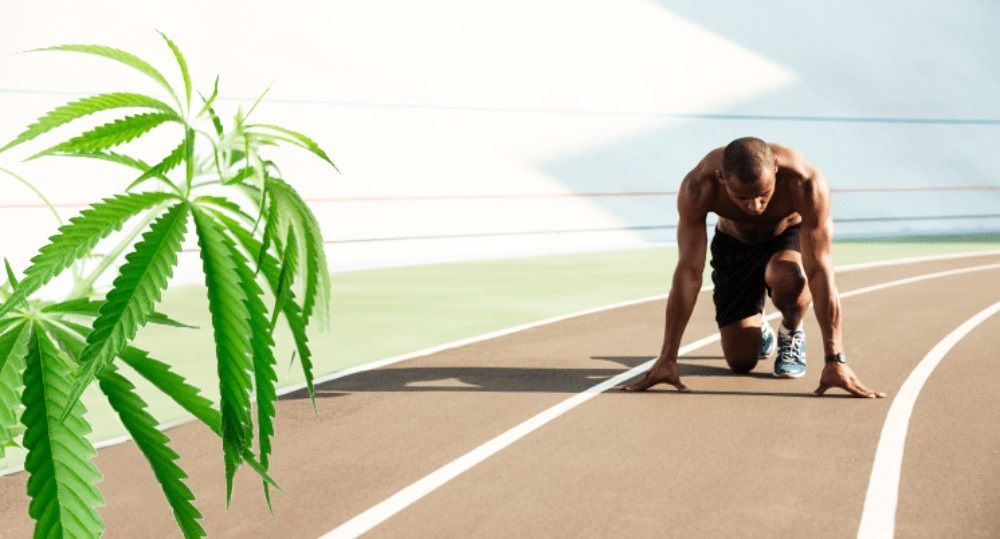 CBD increases the recovery of the athlete
Le temps de récupération est effectivement beaucoup réduit par la prise de CBD. Comme ce dernier agit comme un antidouleur naturel, si vous avez donc une blessure qui revient de façon chronique et que vous souhaitez ne plus avoir mal, le CBD peut vous être d'une aide précieuse. 

Thanks to CBD muscle soreness becomes almost non-existent
En effet comme le CBD a cette capacité d'agir sur la douleur musculaire, il agira également sur les courbatures. Le relâchement musculaire et mental qu'il engendre va permettre aussi à la personne de se sentir mieux dans son corps de façon rapide. La qualité du sommeil est également améliorée avec le CBD.
Il s'agit d'un des nombreux atouts du CBD, il peut influer positivement sur la qualité du sommeil. En effet, en consommant par exemple une infusion à base de CBD avant le coucher, les personnes s'endorment plus rapidement et ce sommeil sera alors réparateur. Ainsi, après une échéance sportive, la récupération des muscles et du mental est améliorée en consommant du CBD. 
Si tu es un sportifs d'élite ou juste une personnes qui aime bien faire du sport de temps à autres, nous te conseillons de tester l'huile de CBD Broad Spectrum pour profiter des nombreux avantages qu'elle offre. Si tu as des questions ou remarques n'hésite pas à nous contacter par mail à info@b-chill.ch afin qu'on puisse répondre à ta demande au plus vite. Passe une bonne journée chill et à tout bientôt !
Do you like our blog posts? So don't hesitate to show them to your friends and if you want to read more, just click on the links below:
- Which CBD Oil should I choose ?
- The entourage effect of cannabis: myth or scientific fact ?
- Does CBD help with hay fever and allergies ?
- B-Chill opens its new Swiss CBD shop !