Which CBD Oil should I choose ?

How to choose the right CBD oil ?
Are you looking for some good Swiss CBD oil ? But which oil should you choose, under what criteria? We'll help you sort through the vast range of products available on the market, whether in a cannabidiol shop or an online CBD shop, so that you can choose the CBD oil that suits you best and at the best price-quality ratio.


The quality of Swiss CBD oil
The first thing to look for in a CBD oil, when buying Swiss CBD, is its quality. In order to determine this, you need to take into account several parameters: the origin of the hemp, the type of extraction, the type of oil, its accreditations and its price.
Let's start at the beginning; the origin of the hemp. The place of planting is already important for the plant itself. The cannabis plant is nutrient hungry and absorbs everything it can. It is therefore very important for its quality that the soil on which it grows is healthy and rich in nutrients. It is sometimes used to decontaminate polluted soils; its use for therapeutic purposes should be avoided at all costs in such cases! This is because what the cannabis plant consumed during its growth can be found in the final product, which could therefore be dangerous for the consumer. To find the best CBD, it is worth asking the manufacturer under what conditions and in what regions their plants were grown, to ensure that the quality of the raw material is impeccable.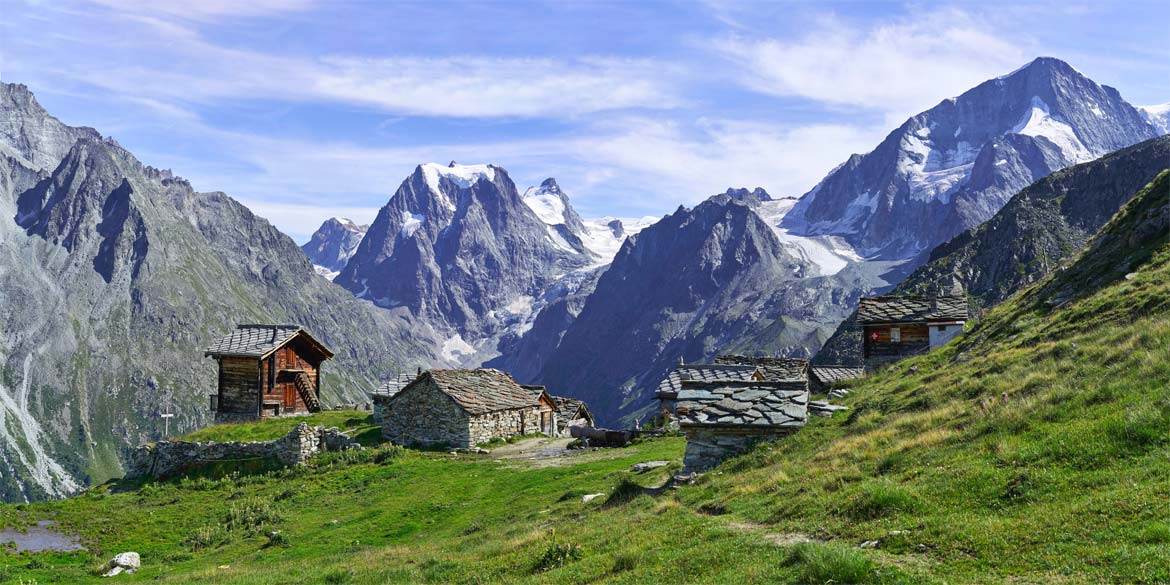 Air is also important; a cannabis plant will not have the same quality if it is grown in the countryside or in the mountains, or on the contrary near a city or an industrial area where the air is inevitably less pure. Moreover, it is also important to choose local products, to avoid as much as possible the pollution caused by transport. It is therefore preferable to choose crops grown in Switzerland or in nearby European countries. It is also important to find out how the hemp is grown, in order to know if it is grown without pesticides or chemical fertilizers. This will only make the CBD better quality and avoid encouraging polluting plantations. CBD growers who have pesticide and fertiliser free plantations are very happy to talk about this.


Extraction techniques of cannabidiol oil
The second criteria to look for when buying cannabidiol is the type of extraction used to produce the oil, as well as its CBD and THC content. In order to obtain CBD oil, the cannabidiol sativa must be extracted from the plant. There are different methods for this, but not all of them give the same result:


CO2 extraction : This is a method in which the CBD plant is treated with CO2 in a supercritical state. In this state, CO2 is both viscous like a gas and dense like a liquid, making it an excellent solvent for extracting CBD oil from the plant, all at room temperature and without greenhouse gases or pollutants. This is currently the safest and most efficient method. The only disadvantage of this process is its price, as the facilities to use it are relatively expensive.
Oil extraction : This is the second best way to extract CBD oil. The process is rather simple and inexpensive, which is why it is sometimes used by amateurs too. It involves heating the plant to a certain temperature for a set period of time in order to activate the plant's chemicals, and then mixing the plant material with edible oil such as olive oil, sesame oil, or an MCT oil base (this is a fatty acid oil used in medicine, often made from coconut). With heat, the oil does not evaporate and will therefore store the cannabinoids. The extract is not as concentrated as with CO2 extraction, but this process preserves the contribution of the oil used.
Solvents : This method consists of immersing the hemp in a solvent, usually chemical, in order to extract the oil. This method is the cheapest, as less equipment is needed to use it, but it is also the most uneven. While this process is effective in extracting cannabinoids from hemp, the solvent often leaves residues that can be found in the final product. In addition, this method damages other natural substances present in cannabis, such as other cannabinoids and terpenes, making the entourage effect impossible. What is the entourage effect? We'll tell you more about it in this article.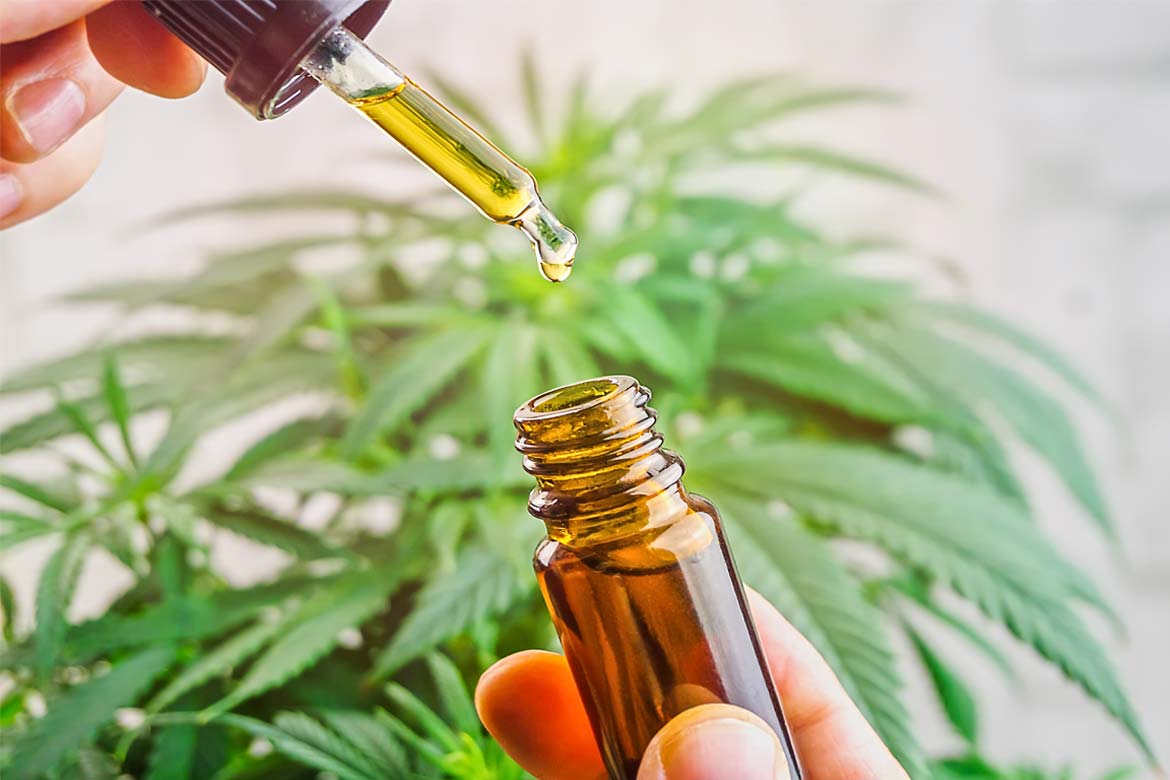 Choosing your CBD oil dosage
How do you know what is your ideal dosage? This choice is intimately linked to the level of cannabidiol contained in the CBD oil. There is no exact science; it depends on the person, their weight and the symptoms they want to treat. The ideal method is to start with low doses of oil showing a low cannabidiol sativa content, taking a few drops two to three times a day. Then increase the doses weekly, as well as the CBD content if necessary, until the desired result is achieved. It was mentioned above that the dosage and the level are closely linked. Why is this? Simply because your dosage will also depend on the CBD content of your oil. The higher the CBD content, the lighter the dosage, the more effective the oil will be. You should also keep in mind that the time it takes for CBD oil to work depends on how it is consumed. On average, it takes 6 to 7 minutes to obtain the effects of cannabidiol when vaporised or smoked, about 20 minutes when taken sublingually (put a few drops under the tongue and mix well for 60 seconds with the saliva in the mouth) and between 45 and 180 minutes when taken orally, i.e. swallowed directly. It is therefore necessary to be patient and not to expect an immediate effect. It is also important to take into account that people who are new to CBD feel the effects much more quickly than people who are used to taking it.



Full Spectrum, Broad Spectrum or Isolate CBD oil ?
If you're interested in Swiss CBD oils, you've probably heard the terms Full Spectrum and isolate. What is the difference between them? Isolate CBD oil is an oil where the CBD is the only cannabinoid extracted from the cannabis plant, without the other cannabinoids present in the plant. It is an olive (or other) oil to which manufacturers add isolate and sometimes aromatic extracts to give it a more pleasant taste. In contrast, Full Spectrum CBD oil contains all the molecules accompanying cannabidiol sativa, making it more effective through its entourage effect, with the other cannabinoids influencing the efficacy of the oil and CBD. In Switzerland, CBD oil can contain a maximum of 1% THC, like all other CBD products. In the category of Spectrum oils, we can also mention Broad Spectrum CBD oil, which is very similar to Full Spectrum, its main difference being that it goes through a secondary extraction step to remove the THC (tetrahydrocannabinol). Various research studies seem to show that CBD oil is more effective if it also contains THC, making Broad Spectrum oil a little less attractive than Full Spectrum. A low amount of THC (as low as 0.3%) can visibly enhance the therapeutic effects of CBD oil and allow the entourage effect of other cannabinoids to be taken advantage of, in contrast to the effects of cannabidiol alone.


The value for money of CBD oil
When talking about quality, it is obvious that the price of the product must also be taken into account when buying CBD online or in shops. Of course, a good quality product will have a certain price tag, but you should also be careful not to pay too much for a product that is not worth it. The best method is to compare the price of different similar oils on the market to get an idea of the average price of a CBD oil. Be careful to compare like with like; it is obvious that a 30% oil will cost much more than a 5% oil. Finally, a good Swiss CBD producer will not hesitate to provide laboratory analyses to prove the quality and CBD content of the oil he sells. Be careful, however, to check that the analyses have been carried out by a laboratory external to the company, in order to be certain of the impartiality of the figures and results presented.
Let's take a quick break from a type of oil that hasn't been discussed yet, CBD oil for animals. This oil helps manage the same pathologies in animals as in humans: stress, anxiety, pain and inflammation, cancer treatment, lack of appetite, convulsions and epileptic fits. One of the main differences between CBD oil for animals and that taken by humans is its dosage, which is usually lower given the smaller physiognomy of the animal. The other difference can be its aroma, for example bacon tasting for our dog or cat friends. But can a human consume CBD animal oil and vice versa? The answer is yes, but the dosage will either be too low for a person or too high for an animal, unless we take as an example a more massive animal, such as a horse or a cow, which will have a much greater chance of feel the effects of the oil if it is dosed at 20% or 30%.
Here we are, we have toured the different ways to choose your CBD oil, depending on its dosage and its quality. With these tips, you should be able to find the oil that's right for you, getting the best quality at the best price. If you are interested in some of these cannabidiol oils, you can take a look at the online CBD site www.b-chill.ch. If you have any questions or need advice, you can click here and you will get an answer quickly. Thanks for stopping by, don't hesitate to share this article with your friends if it has been useful to you and above all, don't forget to stay chill !
Do you like our blog posts? So don't hesitate to show them to your friends and if you want to read more, just click on the links below:
- The entourage effect of cannabis: myth or scientific fact ?
- Does CBD help with hay fever and allergies ?
- B-Chill opens its new Swiss CBD shop !