How does CBD oil for animals work ?
How does CBD oil for dogs, cats and horses work ?
You may have already heard of it, or you may have already given it to your four-legged friend: CBD oil for animals. But what exactly is this oil? How does it differ from "classic" CBD oil? What can we use it for with our pets? We'll tell you all about it in the following article.
Let's review the basics: CBD is one of the molecules present in the cannabis plant, known for its anti-inflammatory effect, and not psychotropic, unlike its cousin THC. But some oils nevertheless contain a low percentage of THC, why ? 
These oils are called Full Spectrum. This means that the oil is extracted from the CBD plant with all its molecules, unlike a partial spectrum or pure CBD oil. What exactly is the difference? Well, it will limit the entourage effect which allows the different molecules to work together to produce a better effect. If you want to know more about the entourage effect, I invite you to read our article on the subject.

Is there a special CBD oil for animals ? 
So the effects of CBD oil help to treat anxiety, stress, inflammatory, joint and muscle pain and some forms of epilepsy in humans. But what are the effects on animals? CBD has the same effect on our pets as it does on us, so it also helps them deal with stress, anxiety and pain. That's why a new kind of oil designed especially for animals has recently appeared on the CBD market.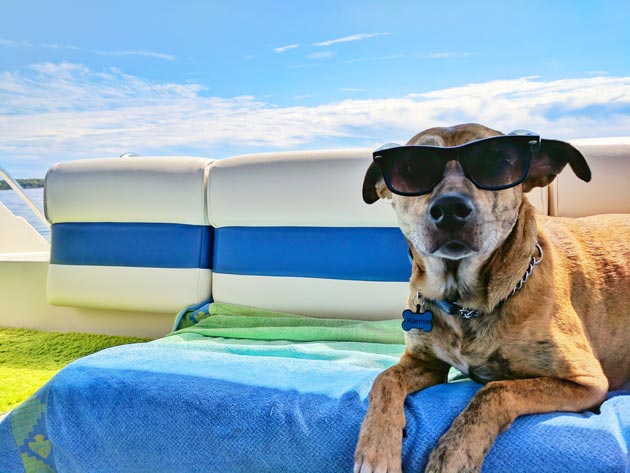 Its composition is generally no different from that of a conventional CBD oil. It just has a lower percentage of CBD, and a flavouring can be added, such as bacon, to make it more appealing to the more common pets, dogs and cats. This is because pets have less mass than we do, so they won't need as high a percentage of CBD as we do to feel the effects.
How effective is CBD on animals ?
An important question for the health and well-being of our beloved furry companions. The answer will depend on many different factors: weight of the animal, age, severity of the problem being treated. There are no ready-made answers, just as there are for humans, with the ideal dose varying from one individual to another. It is therefore always best to start with a low dosage and then gradually increase the doses until the desired effect is achieved.
Let's take an example: for an animal weighing 6kg, if we use a 6% animal CBD oil, and if the pain/illness of the animal is judged to be low to medium, in general one drop per day will be enough. But if the pain is more severe, it will certainly be necessary to increase to 3 drops per day.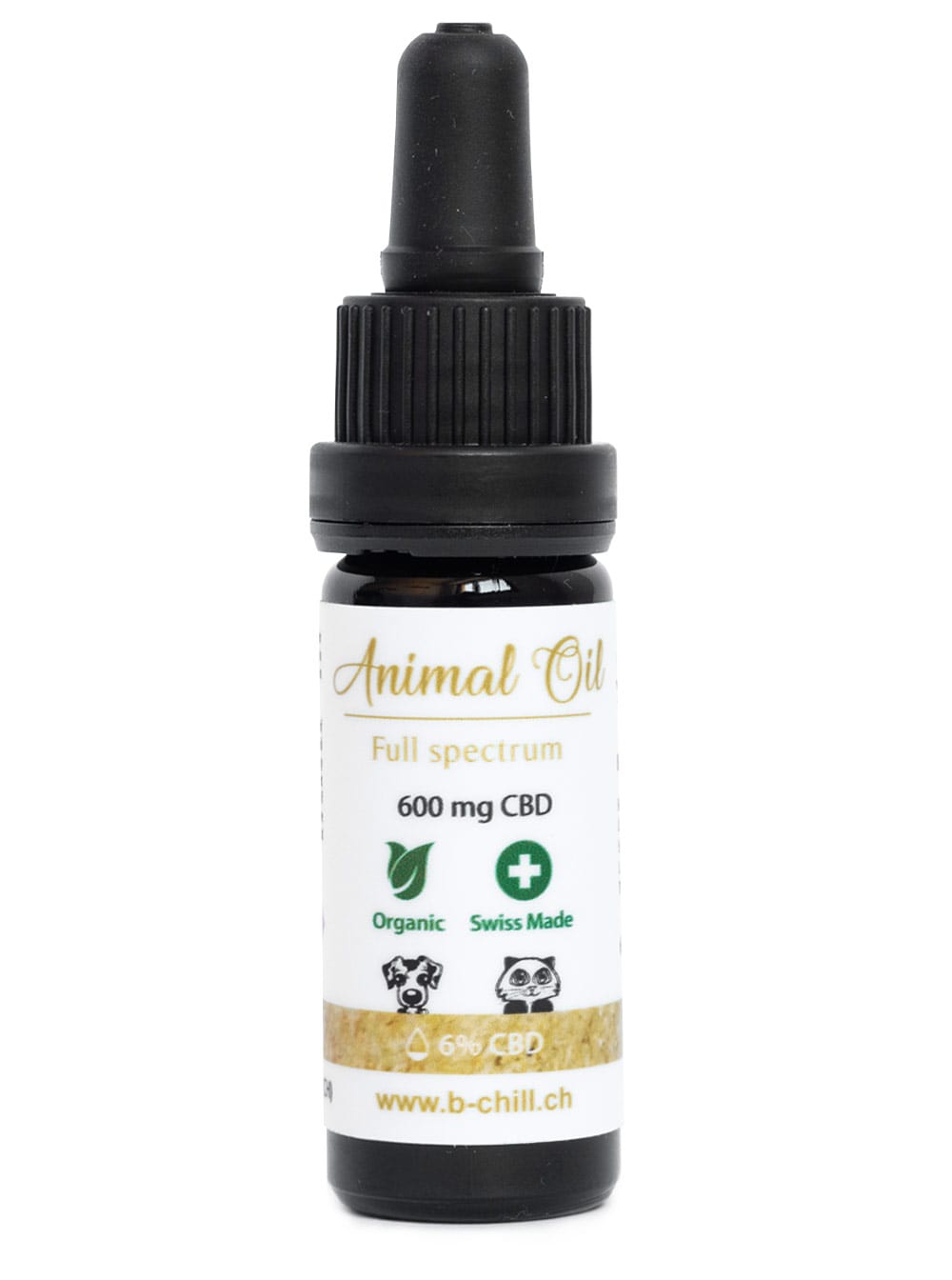 Can CBD be harmful to my pet ?
Just like for humans, CBD is not dangerous for animals, as it is neither harmful nor psychoactive. So there is no chance of sending your pet to the moon. However, it is important to always provide your pet with CBD oil for animals. It is common for certain ingredients to be added to CBD oils designed for us. Even if these extra ingredients are natural and safe for us, they can be harmful to our pets.
Can my pet overdose on CBD ?
As far as oil overdose is concerned, at present no case has been documented, either on humans or animals. The risks of an overdose are therefore almost zero. However, you should be careful not to give your pet too much oil. Although there is no risk of overdosing on CBD, your pet may feel a little ill after eating too much. He could then present slight symptoms such as drowsiness, itching or vomiting. The oil should be discontinued and the condition monitored until the pet feels better, as a visit to the vet is not usually necessary for these minor symptoms. 
If your pet is stressed, anxious or suffers from pain due to arthritis for example, we recommend our 6% pet cbd oil, which will relieve your brave companion. And if you still have questions about the use of CBD oil, we will be happy to answer them by email, phone or directly in our CBD shop in Sierre !
Do you like our blog posts? So don't hesitate to show them to your friends and if you want to read more, just click on the links below:
- Some interesting questions about CBD / Cannabidiol
- Which CBD Oil should I choose ?
- Why grow Cannabis and CBD at altitude ?
- The benefits of using CBD while exercising and sport
- What si permaculture and does it help for growing CBD ?