Can you stop THC with Cannabidiol ?

Does CBD help to stop THC ?
If you use THC regularly, it can be hard to quit. CBD is a method to wean yourself off Tetrahydrocannabinol (THC). If you're interested in the CBD method of reducing or even stopping THC, find out in this article !

The difference between CBD and THC
THC has a psychotropic effect on the body. It is present in the resin that is on the cannabis flowers. If you take more or less of it, it can change your state of consciousness and make you "high". 
The effects of the other main cannabinoid, Cannabidiol (CBD), are very different from THC. Firstly, CBD is not psychoactive, so there is no psychotropic effect and there is no dependence, this molecule is not classified as a drug. It has a relaxing, calming effect without the "high" effect. It is very appreciated by people who like to smoke but also by patients suffering from diseases that can be relieved by CBD. 
Several studies have been done and others are still ongoing concerning the therapeutic effects of CBD on certain diseases. In fact, a study was done in 2012 which showed that CBD has the role of regulating the effects of THC on the body, it also mitigates the paranoia attacks and disturbing effects caused by Tetrahydrocannabinol. In 2017, the World Health Organization confirmed that CBD consumption poses no health risks or side effects. On the contrary, cannabidiol is full of health benefits.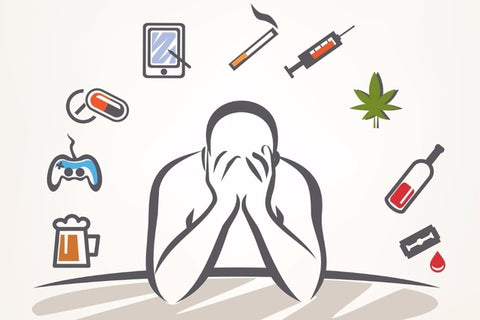 Does CBD help fight THC addiction ?
According to a study done in 2016, CBD in doses between 400 and 800 mg is effective for THC withdrawal without bad side effects. This study confirms that the use of CBD to treat addictions of all kinds (alcoholism, drug addiction, etc.) is very effective. 
Withdrawing from cannabis is complicated for a number of smokers because of the physical and psychological symptoms of withdrawal. During withdrawal you may experience high anxiety, irritability, sleep disturbances, headaches or nausea. CBD can help alleviate all these distressing symptoms. It is known for its soothing and relaxing properties that serve to reduce your stress and possible irritability. In addition, cannabidiol boosts mood and positive thoughts. It also helps a lot of people sleep, which can be helpful against insomnia that can be caused by THC withdrawal.
CBD exists in many forms. It can be found in oils, creams, foods, etc. And of course, in the form of flowers to be smoked or vaped. The level of THC in them can vary from country to country depending on the law, and therefore so can their effects. Another interesting thing about flowers is that there are many different varieties with different flavours. Do you like lemon? Let yourself be tempted by a delicious Lemon Haze! Do you prefer a fruitier flavour? Then the Paradise Kush or Tropical should do the trick! This form of CBD is recommended for people who are used to smoking joints. 
If you don't want to continue smoking, then CBD oils are probably for you! But how does it work? It's very simple: you place 4-5 drops under your tongue, hold them there for 20-30 seconds to allow the CBD to penetrate your mucous membranes and then swallow them. In addition to helping you wean yourself off THC, these oils can also help with stress, anxiety, and muscle and joint pain if you have any !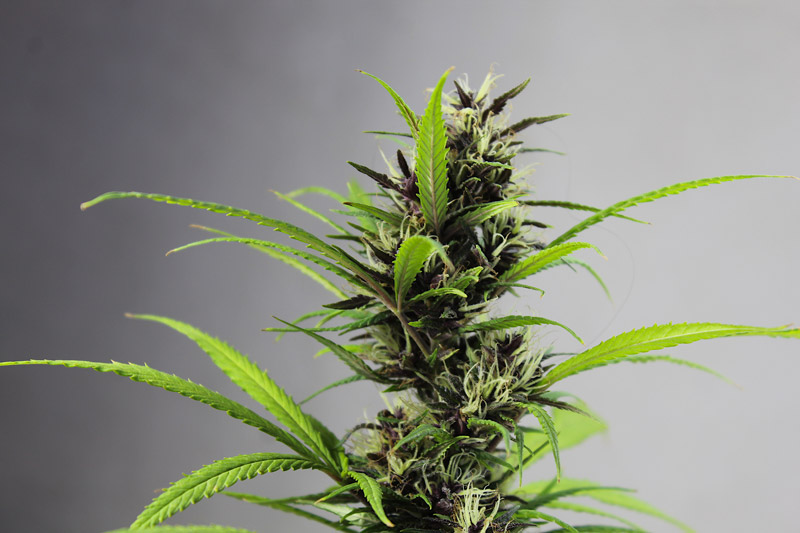 Some tips for THC withdrawal
If you wish, we can give you some advice on how to succeed in your withdrawal. First of all, it is important that you are supported in your approach, either by your doctor or simply your family and friends. Then, never lose sight of your objectives and if you feel like giving up, ask yourself why you are doing this and what positive changes this withdrawal will bring you in the future. 
Conclusion : CBD vs THC
CBD is not the only miracle solution that will make you stop using cannabis overnight without any difficulty. However, it can be a great help, especially in terms of the effects it will have on your body. Since it is a natural product, each person will react differently and will have to find the dose and way of consumption that suits him best. In any case, we are here to help you reach your goal and if you need help, don't hesitate to contact us !
Do you like our blog posts? So don't hesitate to show them to your friends and if you want to read more, just click on the links below:
- Some interesting questions about CBD / Cannabidiol
- Which CBD Oil should I choose ?
- Why grow Cannabis and CBD at altitude ?
- The benefits of using CBD while exercising and sport
- What si permaculture and does it help for growing CBD ?